Main Page
From Mistipedia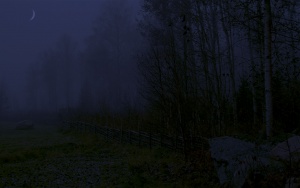 Welcome to Mistipedia, a Ravenloft Wiki, brought to you by the Fraternity of Shadows!
The goal of Mistipedia is to be a repository of all knowledge regarding the Ravenloft fantasy horror campaign setting for the Dungeons & Dragons role-playing game. If you are new to Ravenloft, please consider reading the FAQ before diving in.
Warning to Players: By necessity, Mistipedia contains many spoilers and other information that DMs may not want their players to know. (Not to mention that every DM changes the details of his or her Ravenloft, so facts listed here may not be true in your campaign.) Please check with your DM before proceeding.
---
---
All are welcome to edit Mistipedia. We ask only that you register an account (to avoid spammers) and abide by the Mistipedia:Guidelines.
---
Problems? Contact us! Lawyers? see Mistipedia:General disclaimer and please don't sue us.